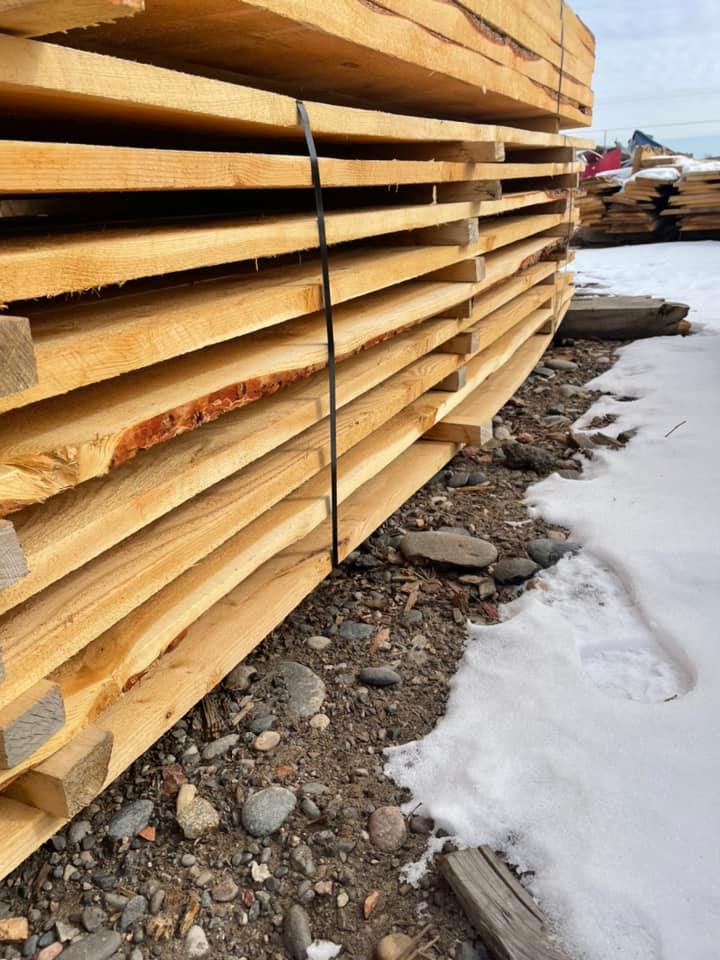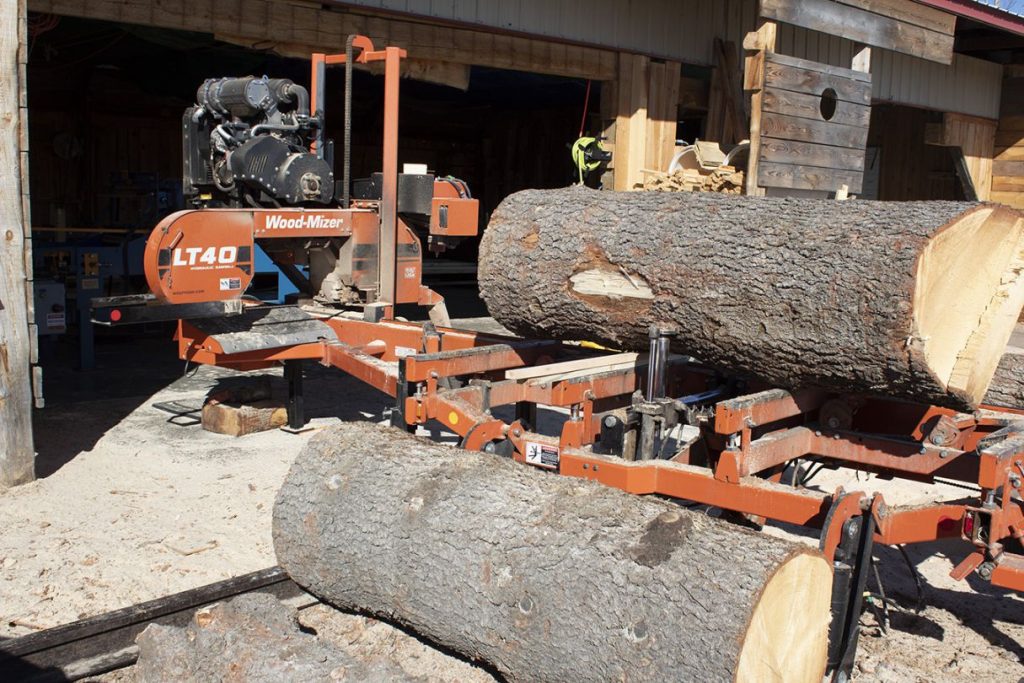 About Montana Custom Millwork
Jessyca and Nick Chiasson started Montana Custom Millwork in February of 2020. Since then, business has been steadily increasing each year.
Jessyca was in the building industry and ran a landscape company. Prior to buying this business she milled and built all the furniture for her house and has done contract work for individuals in Billings, MT. Nick has been a building contractor and Fishing Guide for the past twelve years. Prior to that he worked on the east coast wholesaling hardwood lumber, Pine and Hardwood flooring as well as working all aspects of a sawmill in Henniker, NH.
We have built an amazing team here at Montana Custom Millwork and would love the opportunity to exceed your expectations!
Custom cuts of local lumber that exactly fit your needs.
Custom tongue and groove paneling for all projects.
Protect and store industrial items with custom size stickers and  pine dunnage.
Local wood slabs available for your next project.
Trust Our Experts for Top‑Quality Wood
Our local sawmill is based in Billings, MT